Careers at Fortis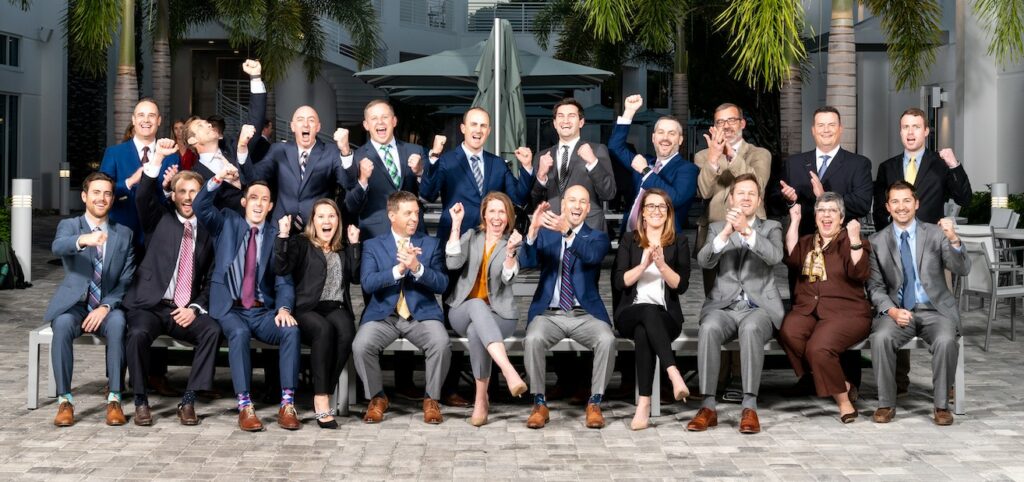 At Fortis Surgical, we cultivate talent. We give you the opportunity to develop your career based on your strengths and potential. A career with Fortis Surgical is a destination for engaged, passionate and talented people who are driven to seek innovation, growth and opportunity. We are a dynamic organization made up of highly competitive, self-starters that never back down from a challenge. At the heart of Fortis Surgical is a results-oriented professional that craves knowledge and strives for continual growth. We excel at molding new sales associates into the best-trained representatives in the orthopedic industry.
Training
Having a successful career with Fortis Surgical is highly dependent on being dedicated to your educational journey. Success requires more than just having world-class products. We will be with you every step of the way with all the professional development resources you will need.
Your intensive training program will begin with a combination of educational instruction in our office, online learning tools, as well as hands-on experience in our bio-skills lab. While learning Arthrex's extensive product offerings, special focus will be on understanding the appropriate anatomy and biomechanics that constitute the field of orthopedics.
The next challenge will begin in the operating room. There your team will guide you in assisting surgeons and staff in the safe and effective use of our products. After a minimum of 6 months in the operating room, your instruction will continue with a rigorous and accelerated week-long schooling at Arthrex's corporate facility in Naples, FL.
Expertise will be a final goal, and all along the way our mission will be uncommonly clear: "To help surgeons treat their patients better." Following thousands of surgeries and study hours, dozens of assessment tests and surgeon education labs, you will gain certification as an Arthrex Technology Consultant. Of course, your education and professional development won't end, which is exactly what makes this company's salesforce preeminent in the industry.
Benefits
Medical, Dental, Vision Insurance
Life/AD&D and LTD Insurance
PTO and Paid Parental Leave
401(k) with Company Match
---